By Honey Mamabolo
October was a busy and eventful month at Thebe Unico where we had three great events. – The first was a "Town Hall meeting" where the Thebe Group Chairman, Mr Vusi Khanyile, addressed all the staff on 21 October. The staff found the session valuable and stated that it gave them a good perspective of Thebe's history and legacy. The Chairman clarified the Vision2020 objectives and put into context where Thebe Unico fits in and what is expected from the company.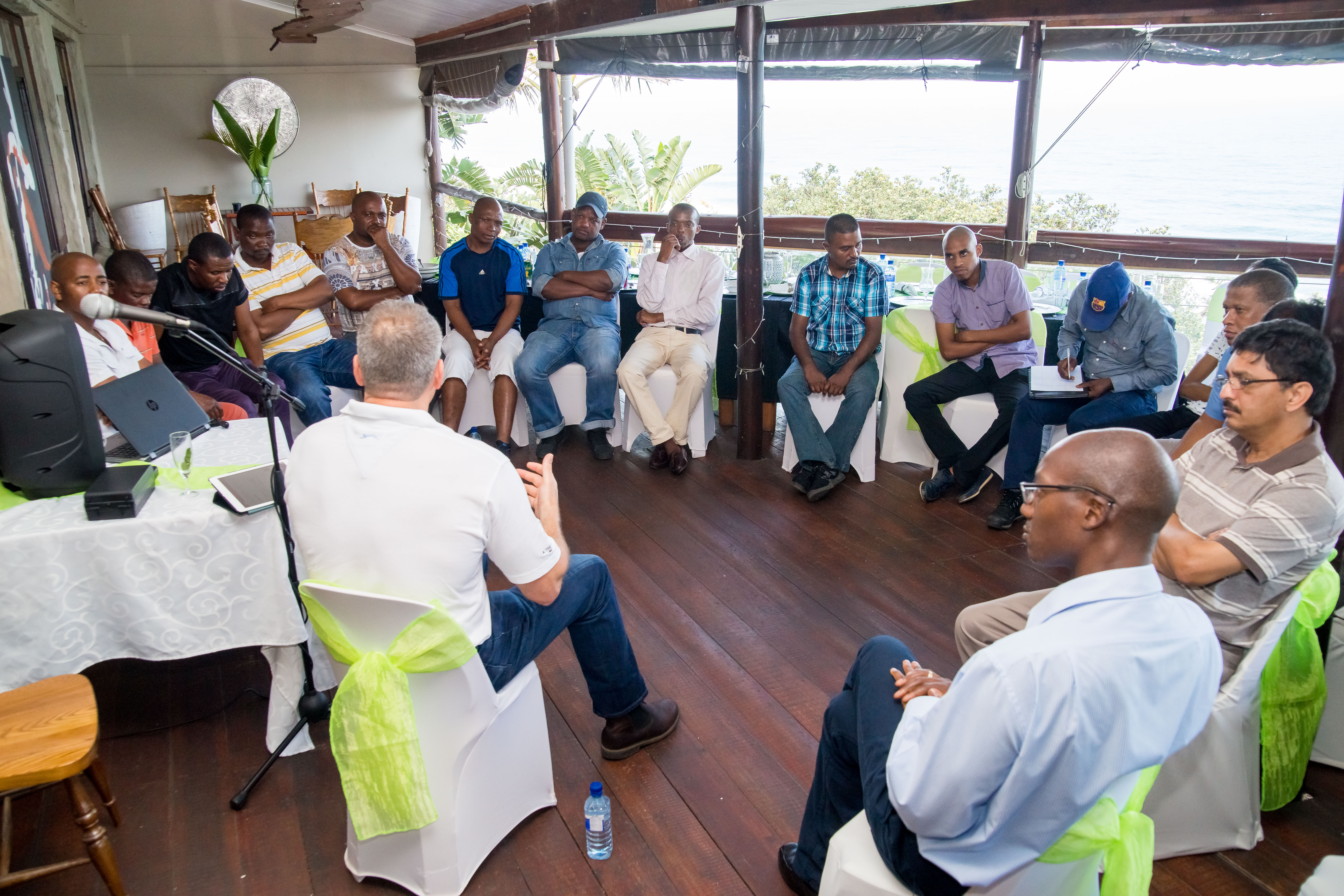 The second event was the Thebe Esquire Forum, which was attended by more than 15 of our male staff members. The Thebe Unico Esquires could not stop talking about the session and how good Craig was. Most of them were happy they were afforded the opportunity to attend. Lungisa Dlamini, Filling Plant Supervisor said of the session "I found the Esquire session encouraging and it provided clarity on what my role is as a family man and the head of my household".

Safety and Quality are core to the functioning of Thebe Unico and are an integral part of the business as well as being key to its continued success. Our last event was The Thebe Unico Safety Day 2015 which was held on 23 October. This year's theme incorporated both safety and quality under the slogan "Safety is the priority. Quality is the standard". The day started with a two (2) hour high level and interactive refresher course on Thebe Unico's safety and quality principles by the HSSE Coordinator, Edgar Marais and the Quality Coordinator, Santishah Lachman. The staff then moved to Anstey's beach on the Bluff for some team building exercises. Thebe Unico maintains a stellar HSSE record with over 23 years without any safety related incidences. Thebe Unico's superior quality is supported by the continual retention of the ISO/TS16949- a key quality standard in the automotive industry.